Innovative, Precise, Quick
The models of the Dimensionics Density automated density platform
Density platform
At Dimensionics Density, we see ourselves as experts in density determination in manufacturing applications.
The density platform is more than just a system for optimizing your processes. It is a solution for more profitability in many industries.
More than density determination
The system is based on the classical Archimedean principle. However, thanks to state-of-the-art technology and the automation of the process, Dimensionics Density has been able to create a platform that inherits the common problems of manual density tuning. The wide range of applications has produced a multitude of models. What unites all variants, however, is the high reliability, the innovative basic idea and the maximum precision for which Dimensionics Density stands.
We make density measurable
Dimensionics Density
The models at a glance

The diversity of applications is also reflected in the variance of the Dimensionics Density Platform models. Each model is optimised for a specific application or a defined process variable. All systems can be individually adapted in consultation with the customer to ensure optimal integration into the production process.
Additive solution
Optimised for the AM sector, the model offers the ideal conditions for use in additive manufacturing. The space-saving design is made possible by an innovative one-balance solution.
---
Advantages:
- 15 Density cube automated density determination
- compact design
- high precision and fast cycle time
Disadvantages:
- only spherical & cubic shapes measurable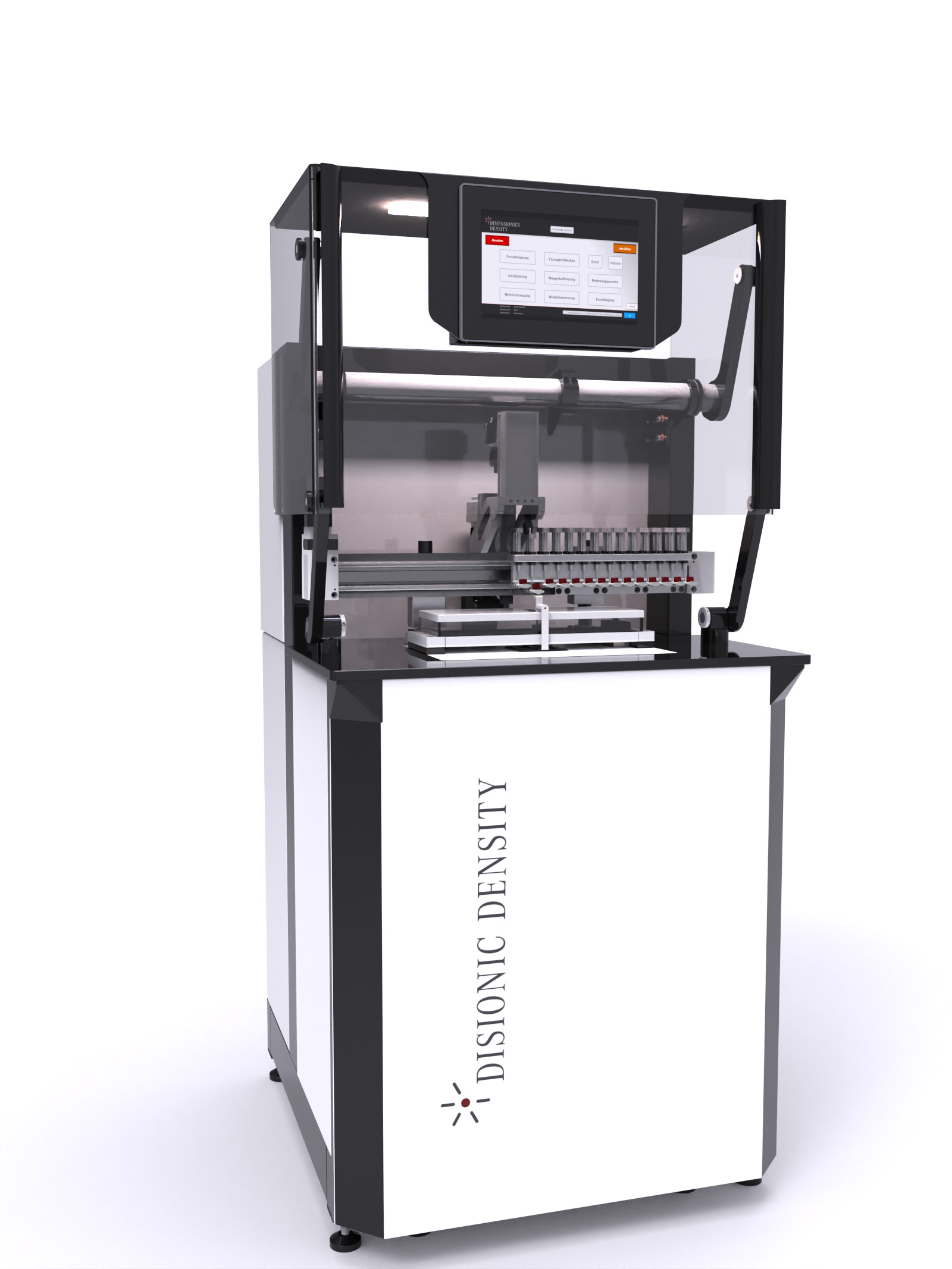 Series-accompanying testing
Designed for small quantities, the system is ideally suited for in-process testing without 100% control and offers the highest precision in density determination. Adaptations to processes are possible.
---
Advantages:
- automated measurement of up to 6 samples
- very high accuracy (± 0.001 g/cm³)
- special adaptations possible

Disadvantages:
- limited throughput of components
- maximum 6 samples
- external PC control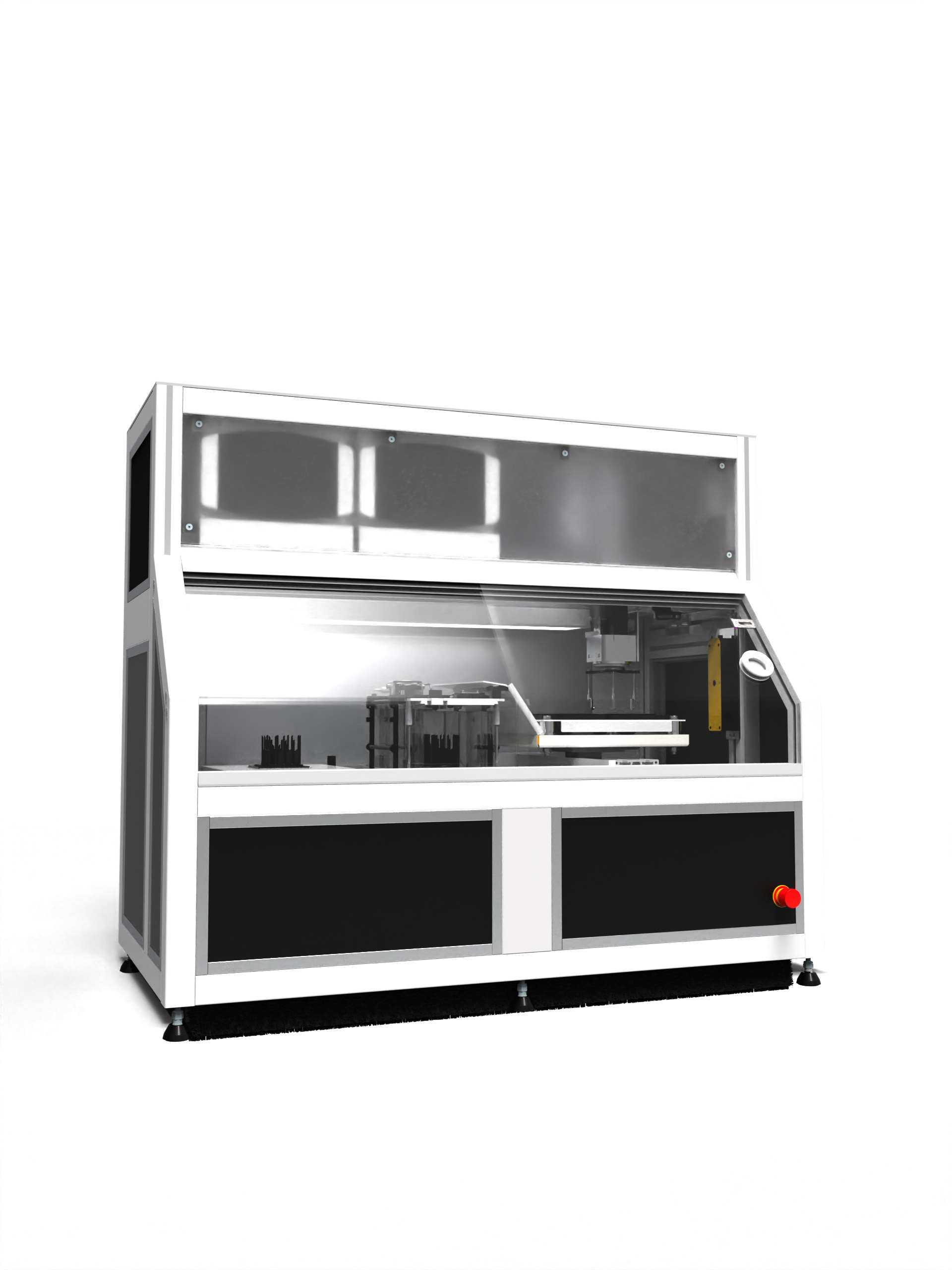 large quantities
The basic model of the premium class convinces with its high throughput of up to 18 components per measuring cycle. The system's cycle time is less than 2 minutes per measurement and is ideal for series production.
---
Advantages:
- Basic model for up to 18 components
- short cycle time
- favourable basic price
Disadvantages:
- no special functions
- Accuracy limited to ±0.01 g/cm³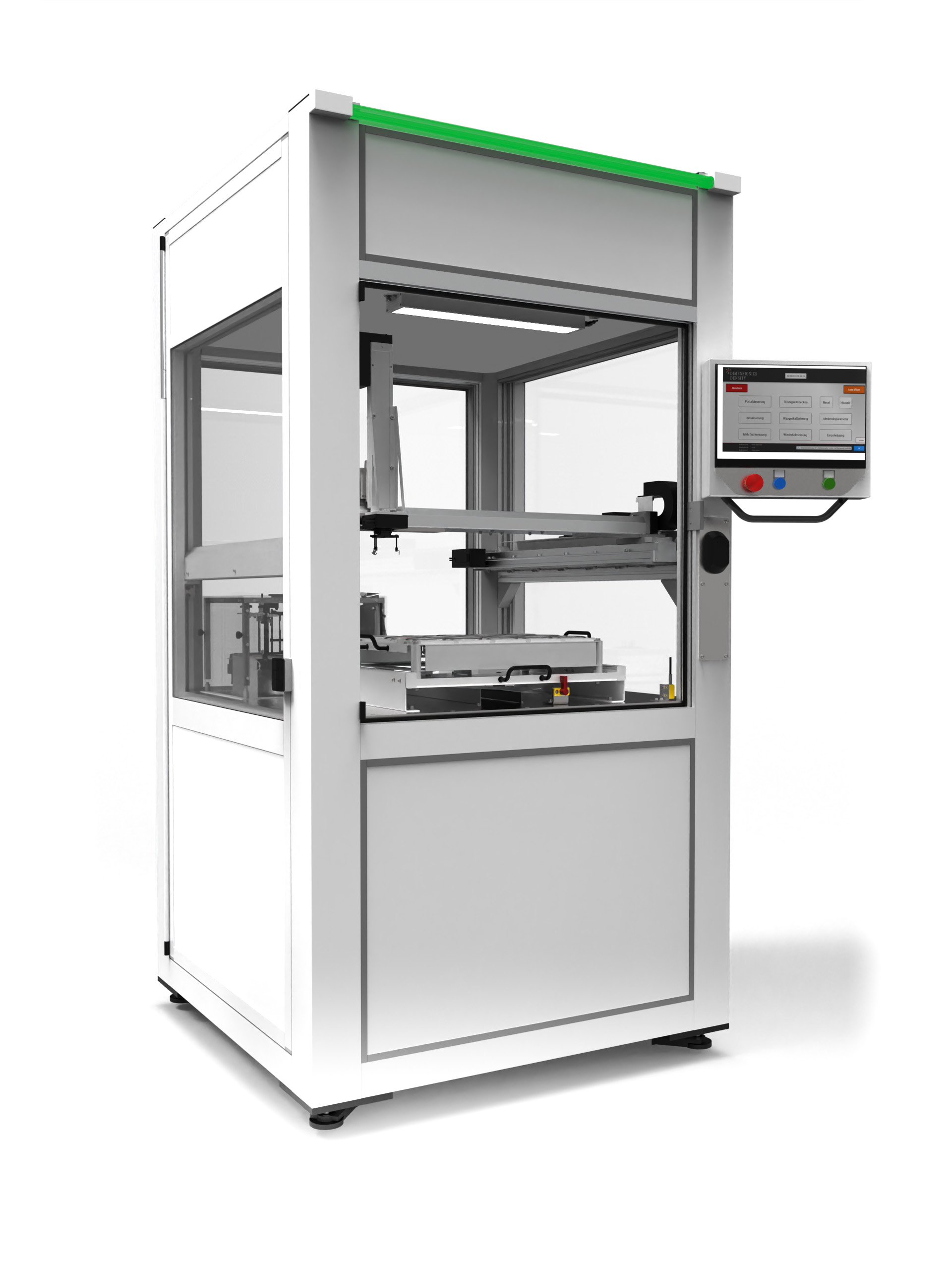 Model High End
Individually adaptable, modularly expandable and the possibility of complete automation of the process. This solution offers the complete range of possibilities for optimising your density determination.
---
Advantages:
- 18 or more components per measuring run
- Individually configurable for your process
- Extensions included or available separately
- Possibility of complete automation

Disadvantages:
- large space requirement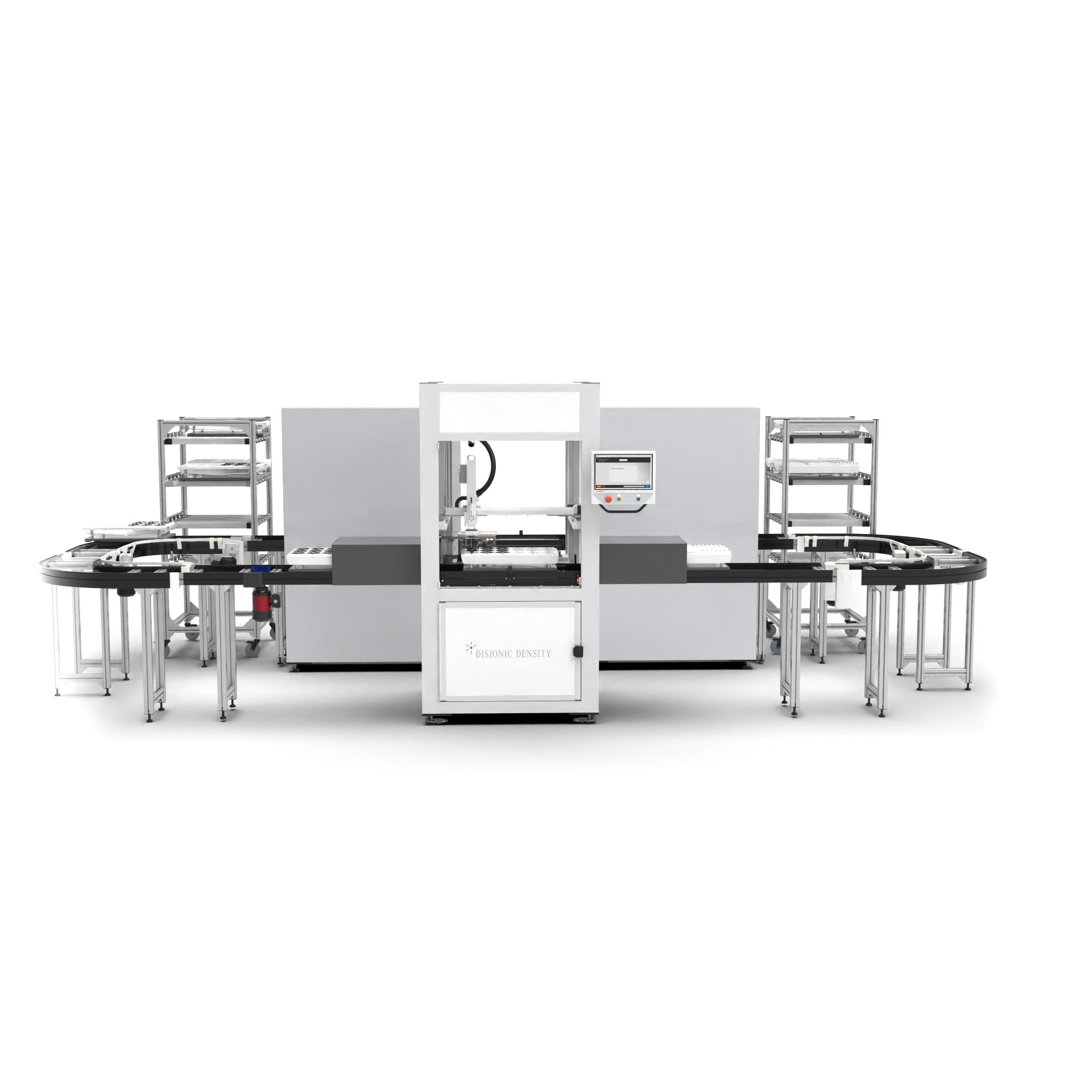 Extension options
We go beyond simple density determination and offer holistic solutions. Whether modular extensions (wetting of components) or process integration (production line), we support, develop and build your solution.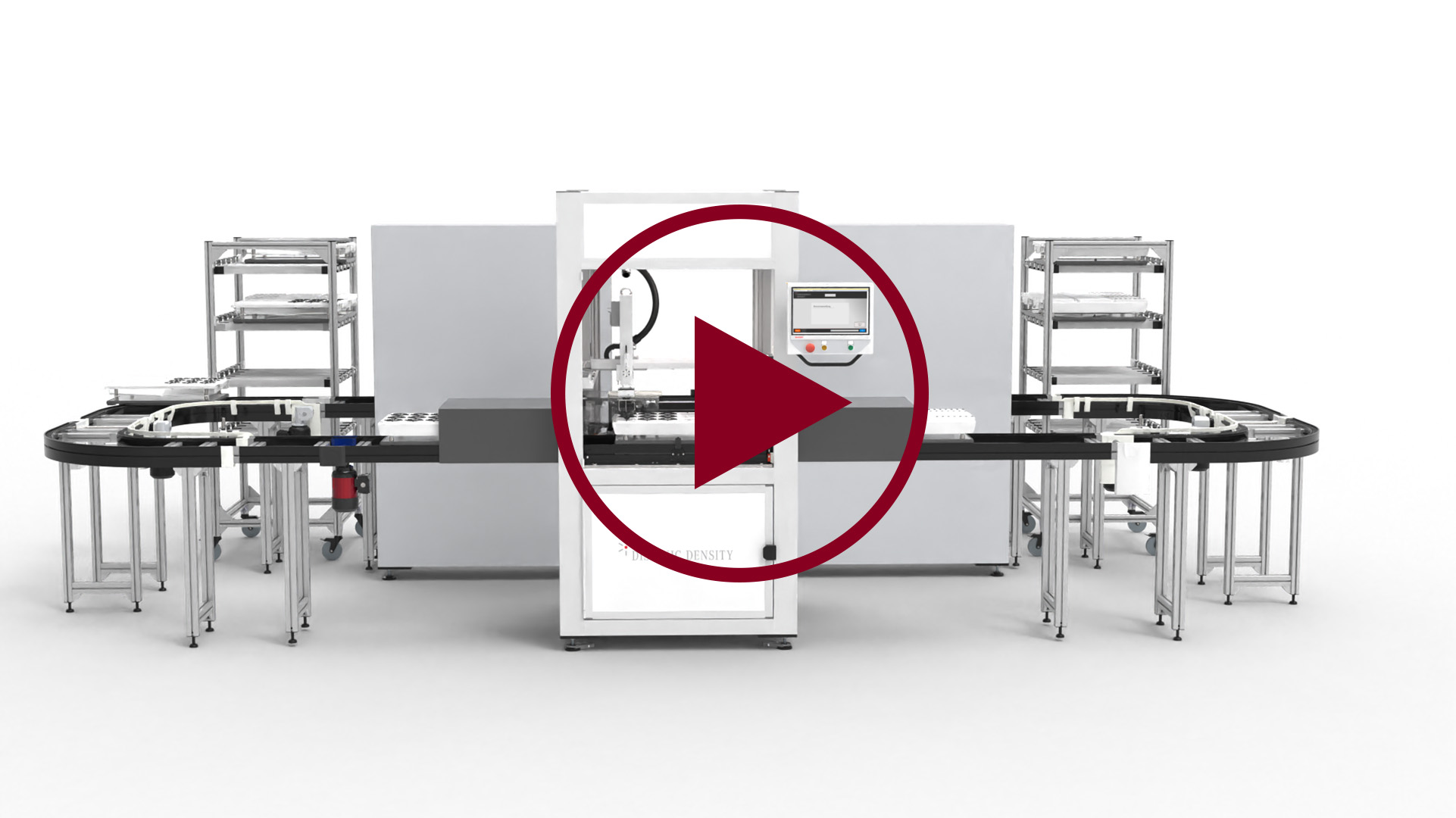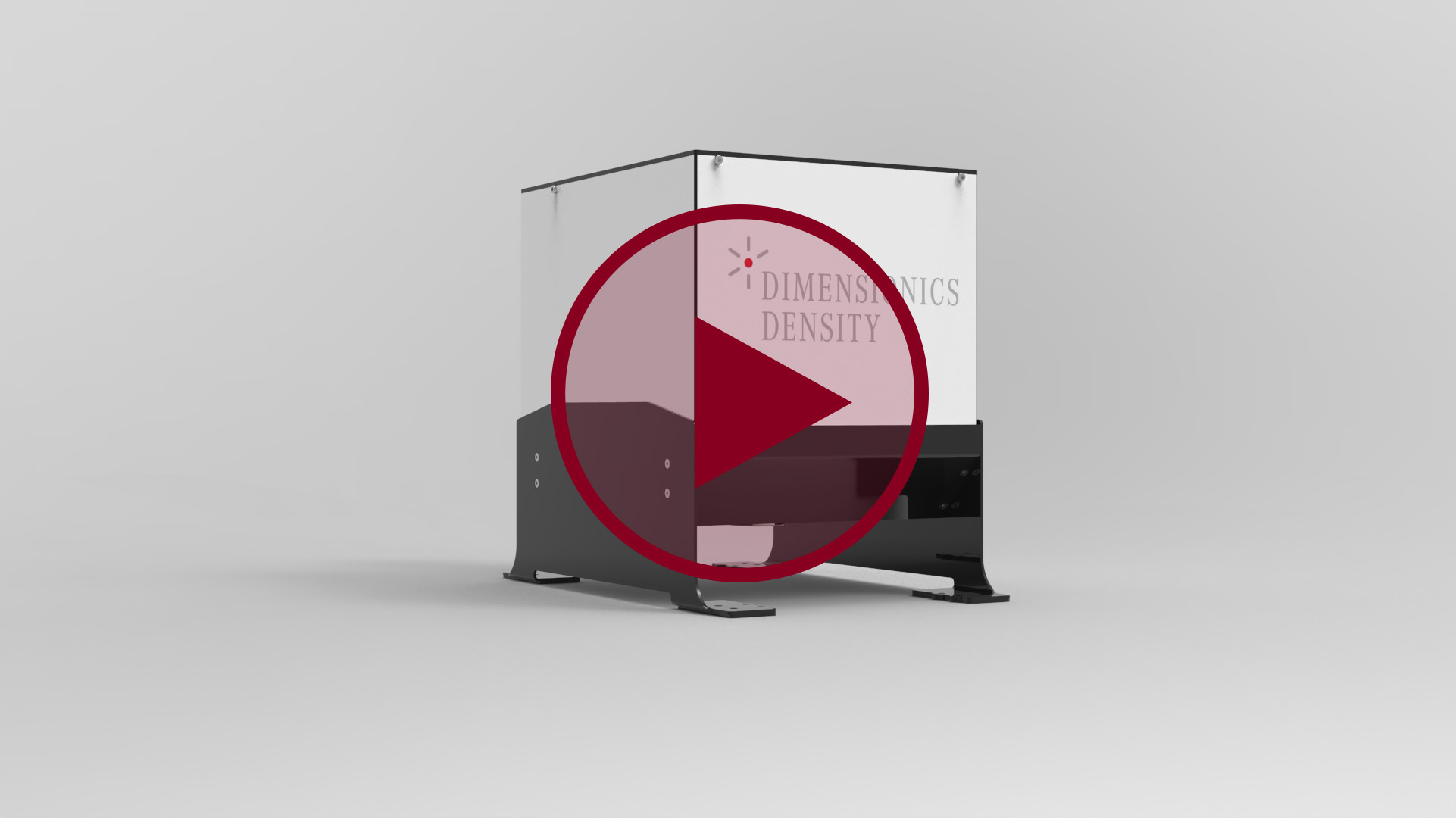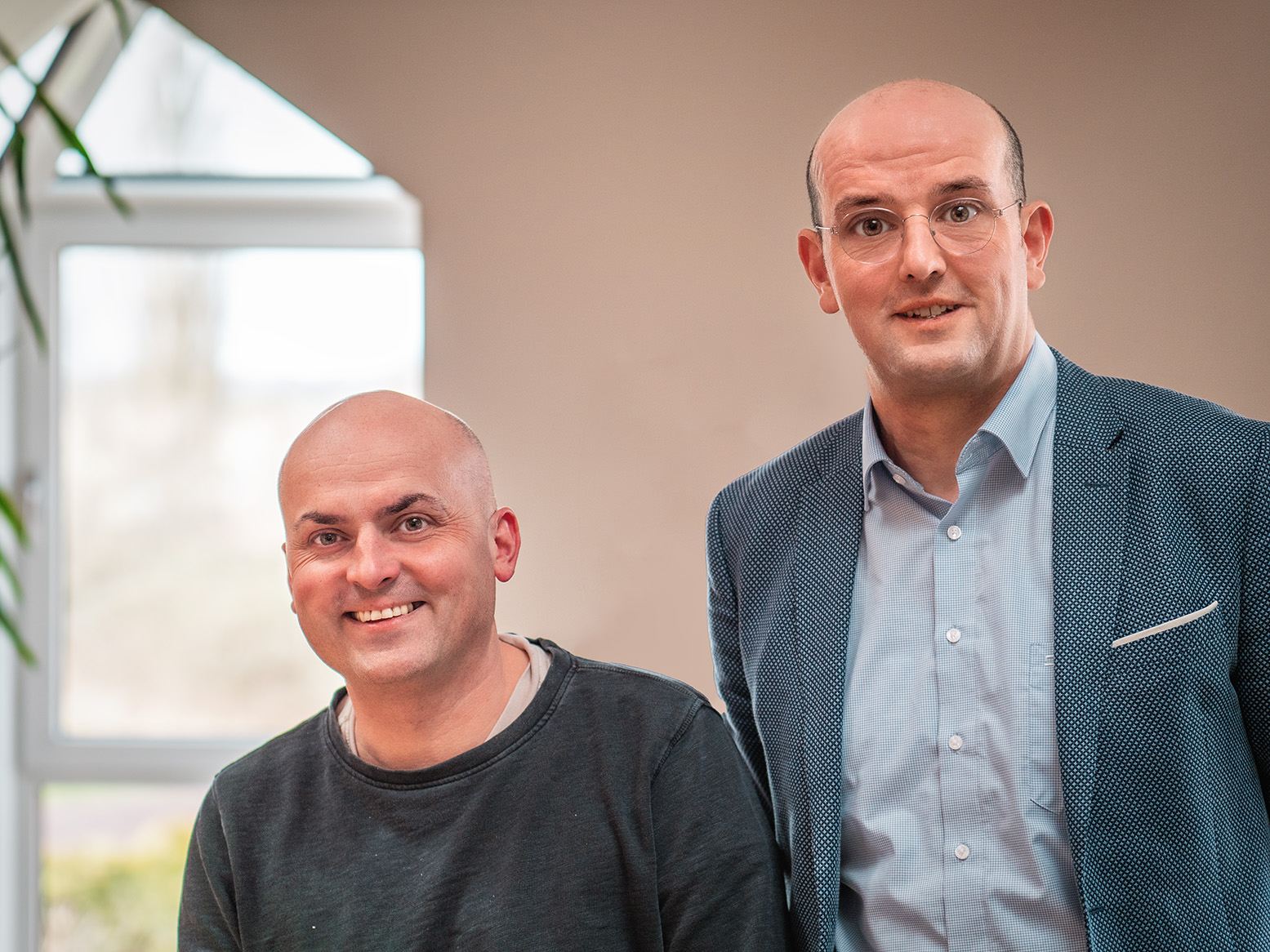 WE ARE AT YOUR DISPOSAL FOR ANY QUESTIONS